News
Book launch: Our Future Proteins - A Diversity of Perspectives
Published on

March 7, 2023
On 7 March 2023, the open-access book Our Future Proteins has been launched. In this book, 100+ experts present their views on the transition to sustainable protein production and consumption. Their visions cover a wide range of transition directions, from radically rethinking protein production systems to a pragmatic approach balancing global and local supply chains. By allowing a diversity of (sometimes divergent) perspectives, the book provides a snapshot of a dynamic transition in progress. Four of the editors are associated with Wageningen University & Research.
Protein is an essential macronutrient and, at the same time, many protein-rich foods are major contributors to the environmental burdens of food production. The aim of the book Our Future Proteins is to present a broad set of perspectives on the protein transition and to contribute to the dialogue between those perspectives. In this book, the authors debunk common myths about the protein transition and examine conflicting narratives that hinder progress towards an equitable protein transition.
The new book discusses the potential for sustainable food systems and their impact on global well-being, comparing and contrasting protein sources, technology development routes, and social and policy intervention strategies. A key question is the extent to which the current global efforts in this area are helping to prevent a global food crisis. Data on both the amount of protein being consumed and the environmental impact of protein consumption shows a clear disbalance between high-income and low and middle-income countries. While high-income countries tend to overconsume protein-rich foods, low and middle-income countries tend to have more scarcity of protein-rich foods and the important nutrients that accompany them. This underlines the need for a just transition that also addresses the fair distribution of resources.
Focus on total food system
'Considering current food production and consumption through the lens of protein brings the global challenges of the total food system into sharp focus' says Stacy Pyett, Programme Manager Proteins for Life at Wageningen University & Research and lead editor of the book. A picture emerges of a complex ongoing transition, with many different individual motivations coalescing into a shared goal.
Pyett and the five co-editors Wendy Jenkins, Barbara van Mierlo, Luisa M. Trindade, David Welch and Hannah van Zanten found it important to allow many potential solution directions to co-exist. 'The future will include a range of options serving different geographies, needs, and preferences. It is only through the pursuit of multiple pathways that the route to transition will be found', Pyett concludes.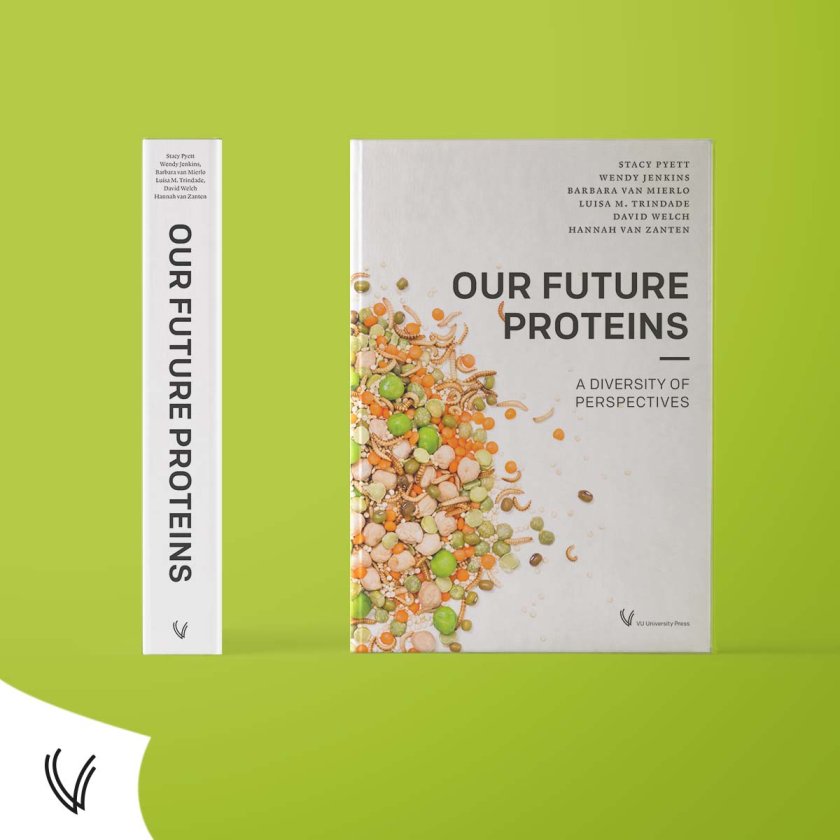 A comprehensive resource
The book has been compiled with input from a wide range of stakeholders actively involved in the protein domain. This has resulted in a comprehensive resource for interdisciplinary postgraduate education, industry, academics, policymakers and other stakeholders, including food industry representatives, policymakers, influencers, philanthropists, venture capitalists and entrepreneurs worldwide.